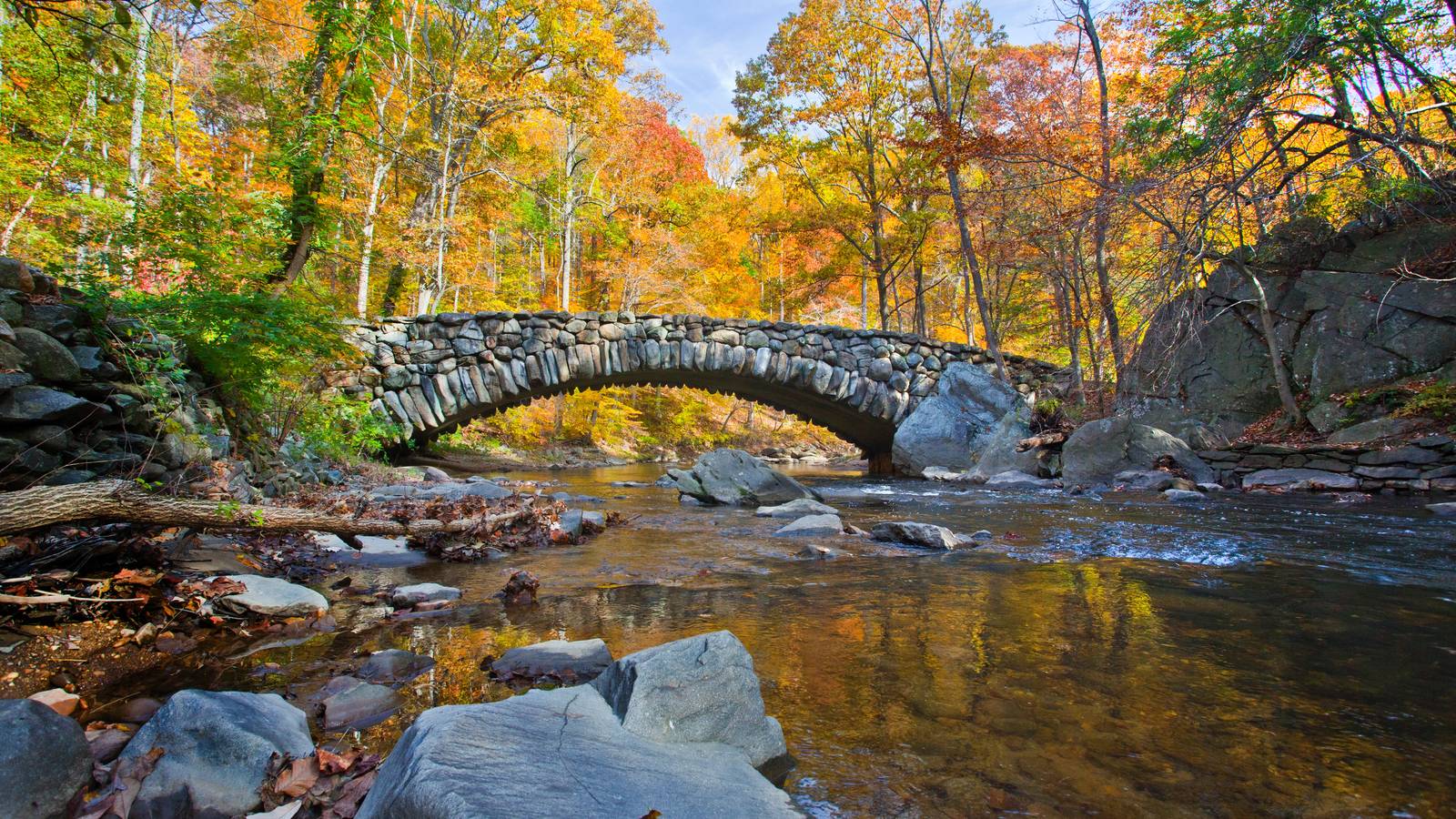 Starting with my commonplace of Rock Creek Park, I was amazed at all of the history, events, and aspects of the park that exist that I had never heard of. One of the locations within the park that really stood out to me was the Carter Barron Amphitheater. I noticed that everywhere I looked, I saw the amphitheater in one way or another, expanding and changing with the park, and the rest of Washington D.C. I choose the Carter Barron Amphitheater as the subject of my mapping commonplaces project because I loved exploring the numerous artists and bands that have come to the amphitheater over the past sixty-seven years. The amphitheater also hosted, and continues to host, local artists, as well as more famous and well-known artists.
To start my project, I first made a timeline using Preceden.com to go through the history of the amphitheater, including the changes in management that have occurred over the course of its existence. In the beginning, this timeline was mostly to help myself organize my thoughts and research, but then I realized that I could use this timeline as a part of my project. The changes in management that are added to the timeline help me to portray the times when the amphitheater either changed genre or the opinion of the amphitheater changed. With each new management came new contracts with new artists, and the types of music or dance or plays that were performed were also very different. Each new manager had his/her/their own style and made the amphitheater something new that different groups of people within D.C. were attracted to.
After making the timeline, I struggled for a while trying to come up with another mode to present my project. I first started making a Prezi, but I soon realized that it wasn't going to turn out how I wanted it to, and I wasn't having a lot of fun making the project, and I felt like that was showing through, so I scratched that idea and went searching for a new mode. I listened to what people said in class that they were doing, and saw some new ideas, and decided that I wanted to try to find something that I had never used before, and that I had never seen before. So, as anyone would, I googled "presentation software" and found an article entitled, "36 Presentation Software and PowerPoint Alternatives For 2017." I looked through this article and saw a few different platforms that I thought looked interesting, so I experimented with a few of them until I found one that I liked and wanted to stick with. The mode that I chose is called Emaze, and is a PowerPoint alternative that allowed me to map the Carter Barron Amphitheater really well.
Using Emaze for my project made it much easier to show the changes in management, genre, and opinion that the Carter Barron Amphitheater went through throughout its existence. This mode allows me to add in pictures and videos to the presentation really easily, and I can add links into the text and pictures that I add on my different slides. I also connected to YouTube.com so that I could add a playlist that I created onto one of my slides, which is something that I have never seen before in any presentation software. Along with this, I had the option of adding a slideshow of pictures to my slides, which I also did, that the viewer could scroll through when on that slide to see the different pictures. I thought this was really nice because sometimes if I want to add multiple pictures to a slide it can get busy and messy looking. With this feature I could just add a slideshow so only one picture would be seen at a time, but they were all still incorporated onto the slide.
Adding slides to the presentation was also a lot of fun because of the numerous different formats that I could choose from, as well as being able to design my own. When I started making my presentation I was almost overwhelmed with the twenty-six different slide formats that I could choose from for each new slide. It took me a long time to get used to choosing a format that would fit with the content of the slide because in using PowerPoint or Google Slides, there aren't a lot of formatting options to choose from for each slide. I really appreciated that some of the formats included space for pictures, graphs, charts, videos, titles, subtitles, text, and anything else that could possibly be added onto the slide.
Overall, once I figured out what I was mapping, and what mode I wanted to use for my presentation, I had a lot of fun with this project. Going through google, databases, and old newspapers as well as looking at pictures and YouTube videos that span over sixty years was like an adventure. It was so interesting to learn about what musicians have played at the Carter Barron Amphitheater in the past and present, and how those acts affected the amphitheater. I also loved looking at posters that were used to advertise for different acts that came to the amphitheater throughout the years, and how those posters changed with single acts, or entire groups of people. Another thing that I also really appreciated about doing this project is that I learned about different festivals that occur still today at the amphitheater that I can go to during the next few years that I am in college.
Coming into this class, I never expected to gain so much knowledge about D.C., especially the specifics that I learned about Rock Creek Park and the Carter Barron Amphitheater. I now know that there are so many aspects of the ark that I didn't know existed, and I am now extremely interested in the concerts and other shows that come to the amphitheater that I may be able to see if construction is done sooner rather than later. I really appreciate everything that this class and this project has taught me, and I don't think I will forget this any time soon.
Below are Links to my Timeline and Emaze Presentation.