In the first chapter of his book, City of Rhetoric, David Fleming asserts that the environment we live in continues to have an extraordinary influence over the lives we live, and in order to improve the rhetorical situation of communities in the future we need to begin accounting for it. He uses the case study of Cabrini Green public housing complex in Near North Chicago as an example of this problem, and then describes his solution for this widespread issue.
The Cabrini Green housing complex has received garnered plenty of attention in its history, some good and some bad. That is, of course, depending on who you ask. The northwest corner of the Near North side has had problems since the neighborhood got its start. Poorly constructed buildings, lack of development, and economic atrophy over time all contributed to its present climate. Unfortunately, as Fleming points out, its problems have repeatedly been dealt with in a short-sighted manner. When residents needed access to low-skill jobs and open social areas, the government responded with more tightly packed apartments. The sense of community it once had in a previous life slowly died, and in its place came higher crime rates and extreme poverty. When the time came to fix this new set of problems in Cabrini Green, many people supported the idea of kicking out its current residents and starting over: "Indeed, for most Chicagoans, inured to their city's cold social logic, these families had cause the neighborhood's problems; and their removal, clearly foreseen by the mayor's plan, was the first step in its transformation" (1). Fleming argues that the residents were not the only ones to blame; their built environment, one that had been thrust upon them over time rather than created with them, had played a large part.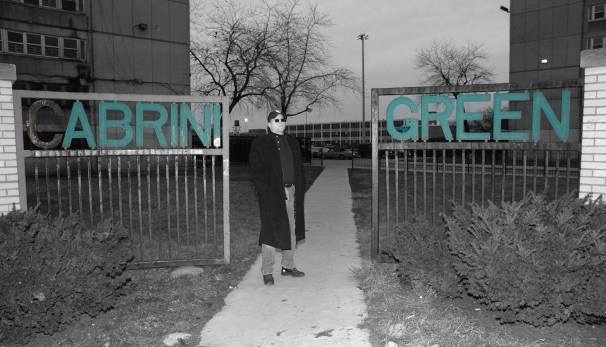 There were three proposals for how to improve the now valuable land that the housing complex sat on.The first suggested that the residents be dispersed throughout the suburbs of Chicago and the land used for other development. The second proposed the current buildings be razed and mixed-income housing put in its place.The third proposal, though, supported residents staying right where they are and the buildings themselves would be converted into democratically-managed housing cooperatives. Each of the three ideas would create a different built environment that would have an immediate impact on current and possibly future residents' lives. But Fleming says this is not a situation unique to just this neighborhood in Chicago. "The stories surrounding this neighborhood… tell us much about the North American city… about what has happened to our built world over the last fifty years and how we might build together a new world in the years to come" (12). In this new world, Fleming believes rhetoric, an art of discussion that Cabrini Green lacked and that the third proposal aimed to revive among its residents, must be promoted in the revitalization of neighborhoods and cities alike.
If we can start to integrate rhetoric into the way we shape our communities, Fleming insists that the trend towards "socioeconomic fragmentation, decentralization, and polarization" (14) can be stopped. The difficulties Cabrini Green faced do not have to be universal. By recognizing the influence of our built environments on the way we interact, we can make spaces for ourselves that improve our lives socially.
Bibliography
Fleming, David. City of Rhetoric. Albany: SUNY, 2008. Print.