From the Gulf of Mexico to the Mediterranean to the Bay of Bengal. It seems every corner of the globe is contaminated with plastic.  Plastic pollution has already reached five oceans. The ocean is "digesting" unbearable plastic pollution. The United Nations estimates there are about 51 trillion plastic particles in the world's oceans, 500 times the number of stars in the Milky Way. The worst part is that even if we stop producing plastic now, the problem of plastic will continue for a long time. On account of human behavior, rivers and oceans are already flooded with plastic waste.
The topic of plastic pollution has been taken seriously in the past few years. Many people and scientists have been trying to solve the problem of plastic pollution in the ocean. But over time, people's attention to the sea has gradually decreased. Because most of us live so far from the sea, it's hard to imagine how much damage plastic could eventually do to the sea, even if we use plastic bags or disposable products. The plastic waste that exists in our oceans has become a big problem. There has lots of research on how to solve the existing marine plastic debris. But what we need most is to stop dumping waste into the ocean and, more importantly, to reduce the use of plastics.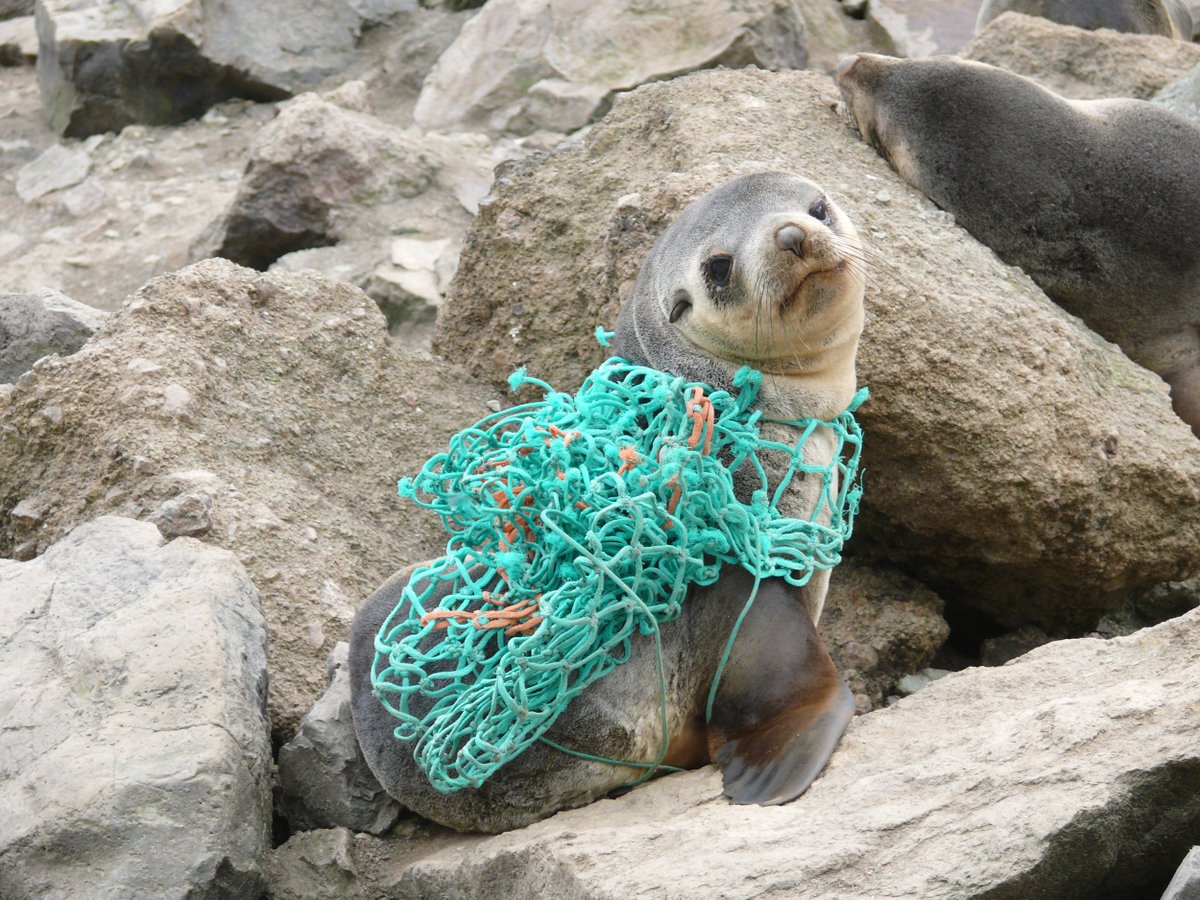 (Blue planet society)
There have been many cases of marine animals being suffocated by plastic bags. Plastic products have led to stunted animal growth that could last a lifetime. Also, plastics are difficult to degrade naturally, even after decades of immersion in the ocean. A lot of the plastic in the sea has become micro-plastic. Micro-plastics are too small to be detected, and many animals die from ingesting large amounts of them. Plastic pollution may also prevent fish from absorbing enough nutrients, causing damage to their digestive systems. Eating micro-plastics and garbage also puts these Marine creatures at risk of chronic poisoning.
It's not just marine animals and plants that are contaminated by plastic. Although human beings are at the top of the biological chain, if the natural chain at the bottom is affected, then the final result is self-evident. Let more people know the importance of protecting the marine environment, reminding them to reduce the use of plastic products can truly protect our environment.